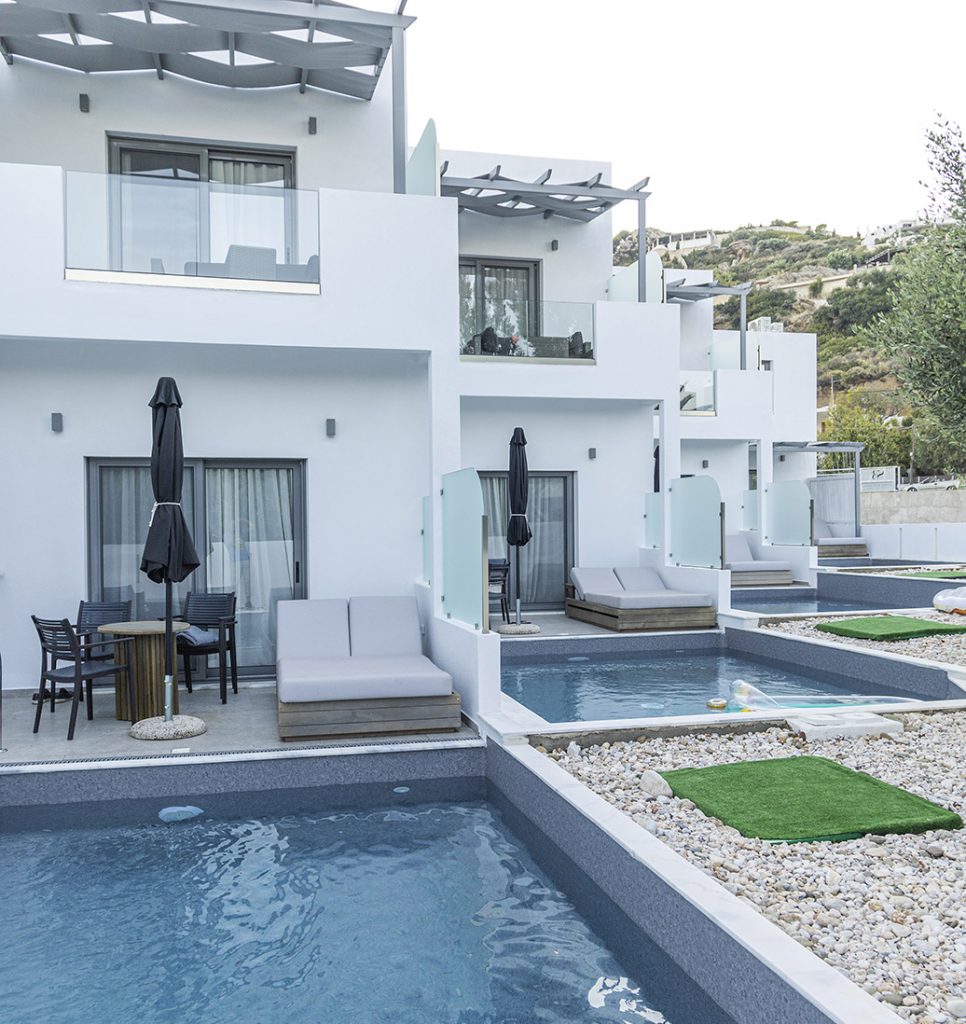 Welcome to Skyros Blue Suites
In the beautiful bay of Aspous, located 5km equally from the port of Linaria and the town ('Chora' ) of Skyros , the newly- built and aesthetically pleasing suites 'Skyros Blue Suites' have come to offer its guests serenity and relaxation only 20m. away from the sandy beach of Aspous. The facility consists of 9 fully- equipped suites, five of which have their own private pool (20sq.m each) and the other four on the first floor overlook the sea.
All ground floor Deluxe Suites have direct access to a private pool combined with a comfortable and spacious apartment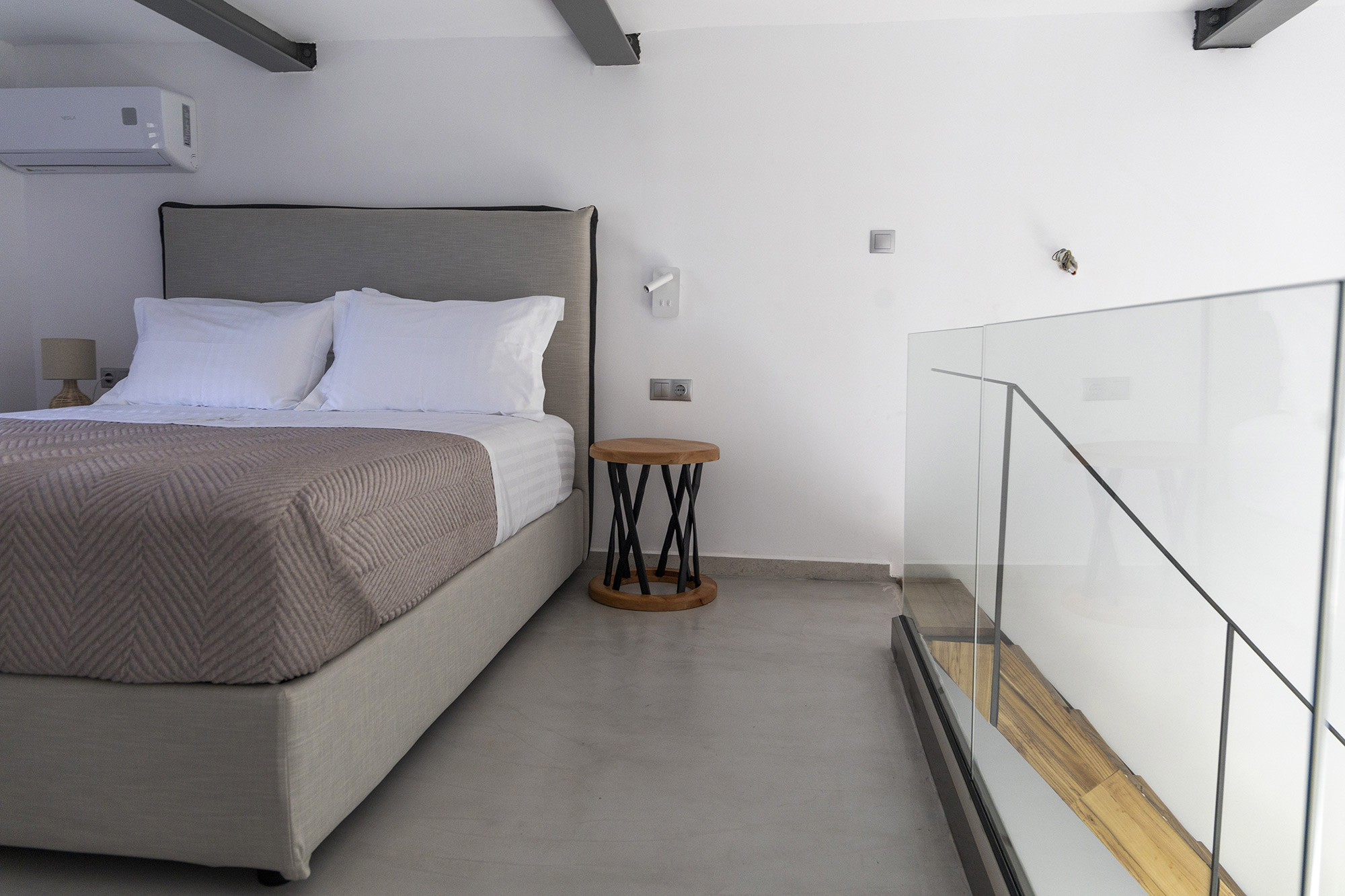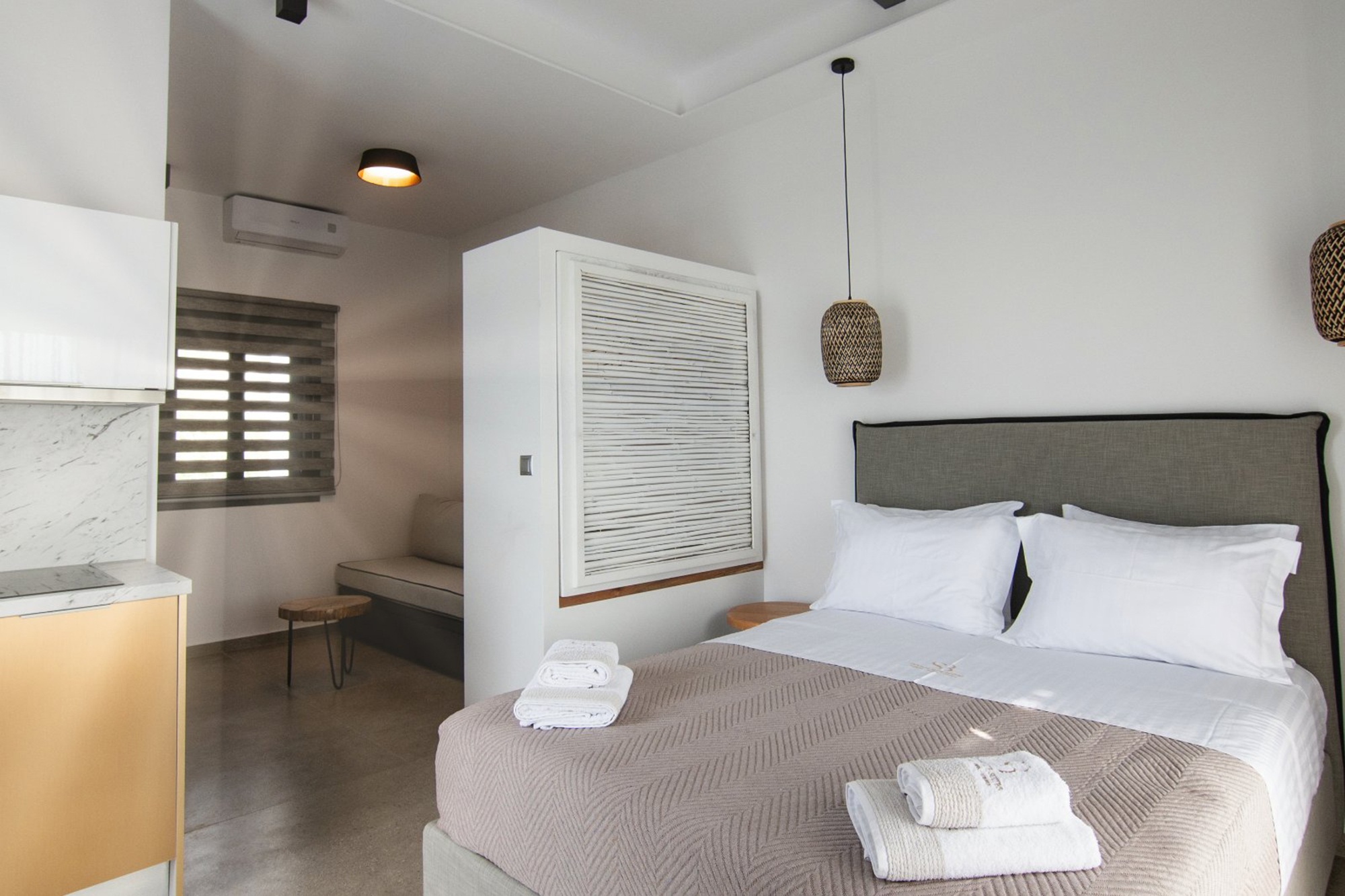 Superior suites with sea view offer comfort, making your stay at our accommodation the perfect choice.
Apart from staying in our luxurious suites, the ultimate hospitality experience includes exceptional facilities…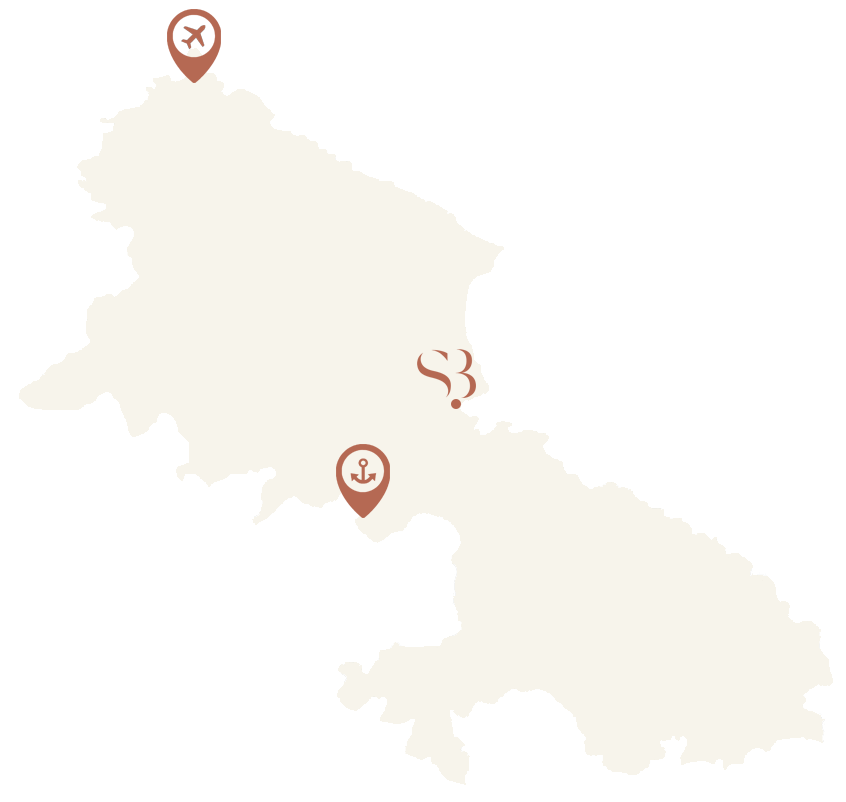 Skyros is located in the heart of the Aegean Sea and is one of the islands of the Northern Sporades. Although a relatively small island, it is proud of the rich cultural elements that make up its unique cultural heritage.
The beaches of Skyros with their crystal clear waters, sandy or pebble covered shores are distinguished for their natural beauty and their picturesqueness, the combination of the rocky landscape with the sea always with the presence of the green of nature to a greater or lesser extent.